How to Secure the Ideal Moving Company for Your Needs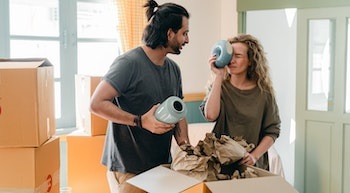 By Julie DeLong, A-1 Freeman Moving Group
Should you be thinking about a move, there is a lot to pay attention to: closing on your new home, learning the new neighborhood, changing your address, and so much more. But a lot of people forget a major detail: finding the best
moving company in Little Rock
based on their actual needs. The below information can help you take this vital step and sidestep unnecessary problems on the big day.
Think About Out What Services You Need
Certainly, the first job in picking the ideal moving company in Little Rock is to decide on which services you will require. In the event you are looking to have someone professionally pack your possessions, load, and unload them for you, a moving company in Little Rock can save you time and also probably your back. Getting professional movers in Little Rock is additionally a wise option if you are moving a good distance rather than merely across town, although the professionals could help with local moves, also.
If you require help transporting vehicles such as autos, motorcycles or boats, storing of things, or disassembly/assembly, read the moving company's website or give them a call to see if they can provide these services.
After you realize what you will require for your move, you will be on your way to researching and finding the moving company in Little Rock that should meet your requirements.
Locate Licensed, Insured, and Experienced Movers
Discovering that you have picked an unlicensed moving company that might be less than reliable can be an issue on moving day. Securing a professional mover in Little Rock who is reputable, licensed, and insured is very important. The great news is that you could check the FMCSA website to make sure a moving company in Little Rock you thinking of hiring has been licensed by the federal government.
Experience can be also vital. It's generally better to pick a more experienced moving company that may cost a little bit more as opposed to take a chance on an unknown mover who give you a low ball quote for their services.
Making a list of possible moving companies in Little Rock that are experienced as well as licensed will give you an idea of where to go next.
Ask for Referrals and Check Reviews
It's not good enough to make sure your moving company in Little Rock is licensed, but rest assured the next part of your homework is also fairly easy: looking up companies' online reviews will give you an idea of what your experience with a certain moving company may be like. You can glean an idea of the price, service quality, and also speed.
If you are friends with anyone who moved not too long ago, specifically in your area, asking for referrals can be a good idea. You can additionally have the opportunity to get information about their experience, cost, as well as scheduling.
Obtain Quotes
Recognizing the amount a move will cost upfront will help you to budget for moving day and will additionally help you not have any unwanted surprises. Many movers can provide you an in-home quote, or can perform an estimate via video chat, if you prefer. These quotes tend to be more accurate since your professional mover in Little Rock will see exactly the amount of household furniture they will be moving, how challenging the move will be, and how much time it will take up. Always make sure to get this quote in writing, in case a problem should come up down the road.
After you obtain quotes or estimates from a few moving companies in Little Rock, it is time to compare. The lowest cost, however, is not always the best choice. Make certain your quotes include which services you are getting for your money.
Look Out for Possible Danger
It's wise practice to go with your gut. If something seems wonky, it's smart to move on (pun intended) to the next moving company in Little Rock on your list. Worthwhile movers should be licensed and insured. Quotes that feel too good to be true might be another possible red flag.
Are You Taking the Leap Soon?
If you are moving, there are bound to be a lot of details to consider, and your moving company in Little Rock can be one of the largest factors in whether your change of residence goes issue-free or turns into a nightmare.
With the best professional moving company in Little Rock, your move will run much more smoothly, and you will have some time to relish the experience of settling into your new residence. If you have questions, contact us at A-1 Freeman Moving Group. We are glad to assist.
Request a free quote