Employee Relocation Packing Services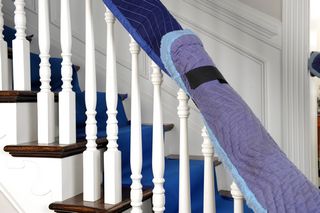 Winning a different job can often be nerve-racking. This is specifically valid when it comes to having to relocate simultaneously. Here at A-1 Freeman Moving Group, we understand this and aim to help each new member of your team to experience as easy of a transition as possible. To that end, we offer not only our moving expertise, but we can also pack and unpack for them.
We make sure to keep your new and old home clean as can be while we're packing for your relocation. Our packing services consist of:
Using protective covers for your floors, banisters, and other areas.
Labeling all boxes and furniture so that every item is accounted for.
Taking a complete inventory of each item we pack.
Loading up the moving truck.
Safely deliver the items to their new destination.

Our packing services are the perfect bonus to every employee relocation package. Let us aid you with providing a simple move for your new people.
Contact us
today, and we'll help you come up with the best coarse of action. We look forward to helping you with the heavy lifting.
Request a free quote