What to Expect with A-1 Freeman Moving Group Employee Relocation Services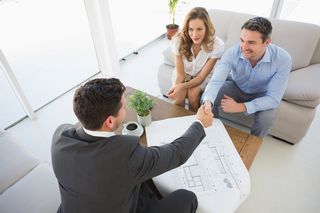 As far as we're concerned, your corporate relocation isn't merely an issue of seeing that you get from "here" to "there." It's also a matter of keeping your company productive and profitable at every stage of your move. We take care of this in a variety of ways, but helping you with employee relocation is foremost among them in relation to its contribution toward making your move a success. That's why we make available so all-encompassing a choice of employee relocation services that are unparalleled in the industry. And just as focused and efficient as we are in carrying out your office relocation, we're equally so in the way we take care of employee relocation. Our procedure significantly helps alleviate the headaches of moving. That keeps your employees in good spirits and, thus, makes your corporate relocation a congenial experience for all.
Our Employee Relocation Process
These are the steps you can rely on us taking:
Corporate Needs Assessment
Our field representatives meet with you initially to collect information about each and every detail of your corporate move – including not solely what's slated for the move but also who's slated for the move. We'll also refer to whatever move policy you've drafted to make sure our services adhere to its dictums. Our goal in this first discussion or series of discussions is to understand your firm, your corporate relocation needs, and your expectations. On the basis of the assessment that we prepare after our meetings with you, we'll hand over a written estimate.
Corporate Profile
This document, which we prepare before we consent to your first move, defines your corporate relocation needs thoroughly. It also uses information from our preliminary discussions with you to accurately call out what you've determined are activities we, A-1 Freeman Moving Group ...
are "Always Authorized" to perform,
may "Use Our Discretion" in performing,
must first "Call for Authorization" before executing, or
are "Never Authorized" to carry out.
Once you've consented to the provisions of this document along with our terms and pricing, the move planning can go forward. We'll reference this document repeatedly throughout your move.
Employee Education
A A-1 Freeman Moving Group Move Concierge will contact your relocating employees to establish each employee's relocation needs, define our services and how we perform them, and make clear what particular aid the Move Concierge will provide. In the initial contact, the Move Concierge will give your employees an explanation of ...
the basics of moving,
our in-home and video inventorying procedure,
our insurance coverage,
shipment dates and spreads,
their company's corporate move policy, and
how A-1 Freeman Moving Group actually helps children and families throughout the relocation process.
Employee Move Assistance
The wide-ranging services we make available each of your relocating employees and their families include ...
real-estate help to slash the majority of relocation costs and hassles for your company and your employees – due to A-1 Freeman Moving Group's teaming with SIRVA Relocation, a national, full-service relocation firm specializing in home sale marketing and property closing, temporary housing, home finding and destination services, and mortgage financing;
A-1 Freeman Moving Group SourceOne Service to make the moving process more understandable for your employees – handled by their personal Move Concierge, who serves as the employee's single point of contact and delegates a driver crew to handle their move from beginning to end;
packing assistance;
delivery of packing materials for self-pack;
complete loading, moving, and unloading services;
take-apart and, upon completion of the move, reassembly of items like beds, entertainment centers, swing sets, etc.; and
vehicle freighting – cars, trucks, motorcycles ... even ATVs and boats.
Other services can be provided as well, in accordance with the provisions of the corporate move policy and the terms of the move agreement.
Regular Communication
Over the course of the relocation process, the Move Concierge communicates regularly with your employees, seeing that they get ...
Move Concierge assistance as needed, 24 hours a day,
online move status updates 24 hours a day,
at least 70 communications over the course of the move, including assistance from others in addition to the Move Concierge who can help ensure as perfect a relocation as possible,
pro-active customer service to keep little matters from becoming huge disasters,
responsive service – such as immediately returning calls when employees have questions or concerns, and
communication post-move – even through final claims resolution, where claims are, in fact, filed.
Post-Relocation Follow-up
After we've relocated an employee, the Move Concierge will phone that employee to conduct a quick, convivial post-move survey. This, in essence, is a finishing "quality check" to learn how your employee feels about the move, how well we ultimately conformed to his or her expectations, and what, if any, issues might remain. Being apprised of these things helps us continually improve our services and our move practices. As a parting thought, our Move Concierge will give your employees a heartfelt THANK YOU for having had the chance to serve each and every one of them!
Read what others have said about us
Request a free quote