How to Ensure Your Moving Day Goes Smoothly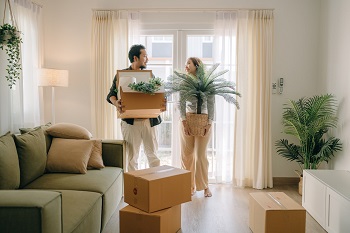 By Julie DeLong, A-1 Freeman Moving Group
Moving day will be an important time in the moving process; it's the day each box and home furnishing is loaded into the truck and transport begins. While you may have hired
professional movers in Little Rock
to manage the heavy lifting, there's many things which you can do on moving day to make sure your relocation is a success.
Having a successful moving day is all about planning. So, we will take a closer look at how to ensure your moving day progresses smoothly.
Label Your Cartons
When the packing is carried out by you and your family, be sure to plainly label boxes by room and by contents. In the event there are fragile or electronic belongings inside, label the box as "FRAGILE" on all sides so that the professional movers are aware to handle it gingerly. Not only will box labeling provide clarity, but it should also help you unpack when the time comes.
Assign a Family Moving Supervisor
A minimum of one adult should be present to supervise the move. This could be you, your partner, or perhaps a responsible friend if you will not be there in person. The moving supervisor is your proxy. They will need to be able to address questions and give directions to your professional movers in Little Rock whilst they load everything up. They will additionally be asked to verify and sign paperwork and to approve any necessary change of plans.
Clear the Path for Box Transport
Make certain there will be a clear, obstacle-free walkway between the boxes and the moving van. The outdoor pathway is vital, however so is making unobstructed paths between cartons in your residence. Inspect the floor for small hazards, and in the event the weather is wet, place a heavy-duty welcome mat on both sides of the doorway. This helps your professional movers in Little Rock move quickly and also safely.
Keep Kids and Family Pets Safe
Human and fur children normally will need to remain out of the path throughout moving day. The ideal thing for them is safely occupied. This is a wonderful time for kids to squeeze in a last visit with their close friend or to stay with closeby grandparents.
Clarify Priority Packing
When getting ready for the move, discuss with your professional movers in Little Rock regarding what order you would like stuff put into the moving van. You might additionally wish to point out a special area of stuff which will not go into the moving truck because they will be travelling in your own car.
Do a Last Check to Find Every Last Item
As your professional movers in Little Rock are putting everything in the moving van, this is the ideal time to do your final walkthrough. Go on a saunter through your house noticing each and every single cabinet, upper shelf, drawer, and also space behind doors. Look for things that might have fallen out of sight. Look in the attic for long lost long-term storage items. Check the bathroom drawers for overlooked items. You are probably going to uncover at least one sock, and also perhaps a few things which you lost years ago.
Swap Contact Info with Your Moving Crew
Lastly, be sure you will be able to keep in touch with your moving team. While you might already have the moving company in Little Rock contact's information, take a moment to get the cell number of the driver who will be transporting your household goods. This should allow you to talk over the trip and arrange the delivery schedule.
Enjoy a Smooth Move with A-1 Freeman Moving Group
Here at A-1 Freeman Moving Group in Little Rock, we care most about helping people efficiently go from one home to the next. We want you to feel relaxed, and for your arrival at the new residence to be a refreshing time to rebuild. No matter which moving services you want, we have got you covered.
Call today to discuss your move.
Request a free quote